Erin is an Australian visual artist, specialising in Copic marker drawings. She was born in Melbourne but has travelled a lot and lived in a number of different states and countries. Erin has studied various creative courses and has a Bachelor of Arts, majoring in Art History. She has participated in a number of group exhibitions in Australia, Italy and Japan. Erin has been a finalist in the global Copic Awards and won the drawing category of the Bluethumb Art Prize in 2018. Her marker drawings are mostly photo realism, while still featuring her anime inspired style of outlining objects and people in fine black ink. The most common scenes depicted in her artworks are streetscapes of Tokyo, however, she has also produced works of still life, portraits and landscapes.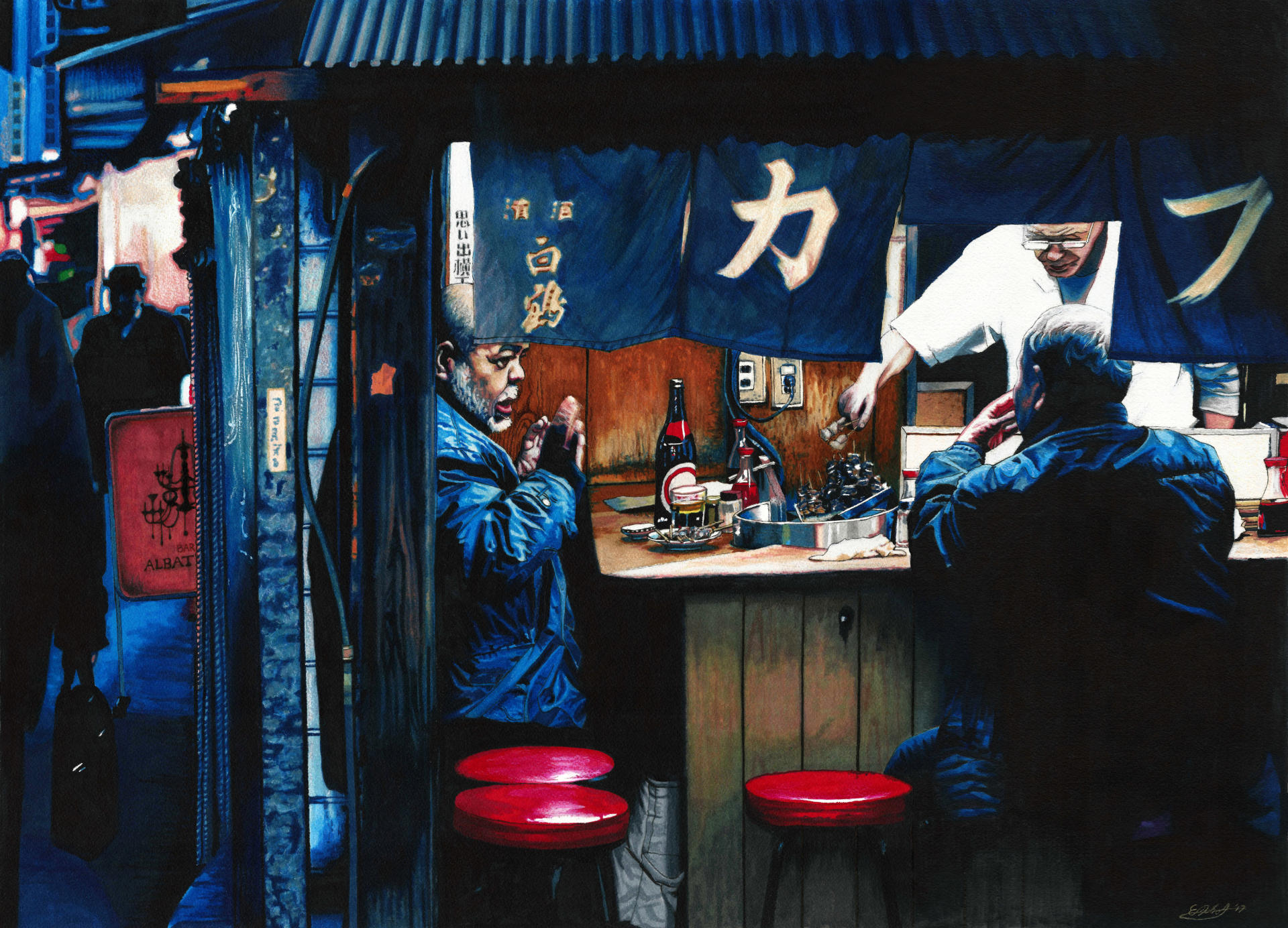 Your New Favourite Beer + Artist.
We pride ourselves on making damn tasty beers. Delicious beer deserves beautiful imagery. Artists who make beautiful imagery deserve appreciation. Introducing Aether's new-look core range of craft beer, ginger beer + seltzers. Find your new favourite beer + artist below.